Catering Employee - 2023
Netherlands

,

Zeeland

,

Diverse landen in Europa

Catering industry
Job description
Looking for a role as a... Catering Employee?
Holidays! That's what Vacansoleil is all about. With over 500 campsites all over Europe, you have probably stumbled across us at some point. We offer something for everyone: from large to small campsites and from bungalows, safari tents and mobile homes to glamping and pitches. Our facilities and surroundings are also versatile: we have entertainment and swimming pools, outdoor activities and spa facilities, culture and nature, attraction parks and cycle routes. In short, everything to match our mission statement: everyone has the time of their lives! If that's your mission too, and if hospitality is in your blood, read on!

Your day as a Catering Employee
12pm: Time for your first shift! After a short team meeting, quickly set the tables for a group of friends. You have decorated the birthday boy or birthday girl's chair – they'll love it!
1pm: You stop by the kitchen and ask what today's special is. Salmon tagliatelle – yum! You take cups of coffee to the kitchen staff, because you're such a great colleague to work with!
1.30pm: The group arrives. It turns out that one of the guys is a chef himself and asks for the local delicacy. Luckily, you have read up on the local specialities.
2pm: Vegetarian? No problem! You go to the kitchen and ask the chef to prepare a vegetarian speciality. That cup of coffee you took him earlier has come in handy after all.
4pm: You help a few more guests with lunch and then it's already the end of your first shift. Time to relax and have a bite to eat. The beach sounds very appealing in this warm weather...
7pm: You're told you'll be working a last-minute bar shift tonight. Since you have a flexible work mentality, you don't mind. You serve drinks to restaurant guests, and your colleague serves the bar guests.
9pm: One of the guests calls on your knowledge. You decide to make the cocktail you had last week at the local bar. Fortunately, he likes it and he leaves you a large tip. Your evening can't go wrong!
11pm: After an evening's hard work and lots of cocktails, your shift is over. The manager is happy because the turnover for the day is excellent. Your evening ends with a drink with your colleagues and then you walk back to your mobile home. Tomorrow's a new day!

NB: there are various catering positions at the campsite, from chef to bar employee and from waitress to all-round employee. When you apply, we will consider which position and campsite suit you best.


How is the season structured?
Campsites have a pre-season, a peak season and a late season. In July and August, all campsites are very busy. it can also be very busy during the low season, but you will still experience quieter periods. This also depends on the type of catering establishments located on the campsite. Looking for a restaurant, café, snack bar, terrace, bar, meeting room for non-campsite guests? Or even a mix of all of these things? How busy you are and the tasks you do also depend on the size of the team and the weather.


Job requirements
Tick, tick, tick!
Hospitality is your middle name! You're sociable, flexible, friendly, solution-oriented and you understand your responsibility to represent the company.
You have a good command of both Dutch and English. Other languages are an advantage.
Work experience in hospitality or reception experience are also an advantage.
You're available between April and September (we also have some longer and shorter options)
What do you get in return?
A salary, of course. The amount depends on your age and position.
The opportunity to work at one of our top campsites in the Netherlands or another European country.
Accommodation in a bungalow tent, mobile home or flat. You'll usually share your accommodation with one or more colleagues.
Cooking facilities.
An allowance for the travel expenses you make.
1.5 days off each week to enjoy the holiday environment.
Online training before your departure to prepare you for your role.
And: a non-stop holiday feeling, a great working environment, friends for life and improved language skills!

Ready for this exciting adventure? And is this vacancy a good match for you? Apply to European Leisure Jobs now by clicking the button below or contact us on +31 (0)40 844 77 48. You won't regret it!
Want to find out more? 
Do you have any questions about a vacancy or do you want to know more about working at Vacansoleil? Our recruiters will be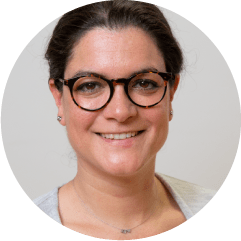 Roze Nieuwenhuis
Recruitment Coordinator
Rnieuwenhuis@vacansoleil.com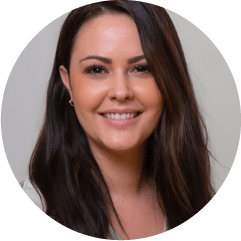 Nandita Eldermans
International Recruiter
Neldermans@vacansoleil.com