Receptionist - 2023
Netherlands

,

Zeeland

,

Diverse landen in Europa

Front desk
Job description
Are you our new... Receptionist?
Holidays! That's what Vacansoleil is all about. With over 500 campsites all over Europe, you have probably stumbled across us at some point. We offer something for everyone: from large to small campsites and from bungalows, safari tents and mobile homes to glamping and pitches. Our facilities and surroundings are also versatile: we have entertainment and swimming pools, outdoor activities and spa facilities, culture and nature, attraction parks and cycle routes. In short, everything to match our mission statement: everyone has the time of their lives! If that's your mission too, and if hospitality is in your blood, read on!


Your day as a Receptionist
It's 9am and you wake up to the birds tweeting and warm sunlight shining through the windows of your mobile home. Your first shift is from 10am to 2pm and it promises to be a busy day! Once you have opened the reception, the first guests are already waiting to check out. You ask them how their holiday went and wish them a good journey. You hope to see them again next year!
You want to make the campsite guests happy! To make them enthusiastic about the campsite activities, you hang up the day's entertainment programme. You also manage bookings in the reservation system and help guests who have questions about booked excursions, for example. And last but not least, you ask your colleague from the Technical Department to visit the de Vries family at number 31 and take a look at their air conditioning. Anything to give our guests an enjoyable stay.
After your lunch break, the first new guests arrive. You give them a warm welcome. You tell them all about the campsite and the surrounding area, give them their keys and cards and explain how to get to their mobile home using the campsite map. You reserve a spot for them at the campsite restaurant. If they have any questions or issues, you listen and do everything you can to solve them!
After work or on your day off, you enjoy going out and exploring the area so you can explain in three languages where the best restaurants with the most beautiful views are later that week!


We do everything we can to make the perfect campsite match. Therefore, please tell us what your talents and wishes are and which languages you speak. Help us get to know you!


How is the season structured?
Campsites have a pre-season, a peak season and a late season. Depending on your start date and end date, you can expect the following:
During pre-season, you prepare for the high season. You draw up schedules, make welcome folders, check whether the accommodation is ready and make sure that the linen packages and baby packages are ready. You answer the phone and learn the ropes in the campsite's reservation system. You put together packages with nearby recreation companies and restaurants. This way, you will be able to give the guests the best advice.
Peak season is the busiest season of all. The months of July and August are particularly busy, but it can also be extremely busy during public holidays in the pre-season. You work long hours during this period. You help guests check in and check out, make sure the accommodation is ready for the guests who are arriving, answer questions and handle complaints, you ask your employees to solve technical problems... In short: you're a busy bee and make sure the campsite guests are taken care of so they can enjoy their holidays!
In the late season, you mainly find senior citizens and families with young children on the campsites. The number of guests may decrease, but there is still plenty to do. From updating the administration and checking the stock to preparing the accommodation for winter, the campsite keeps running.
Job requirements
Tick, tick, tick!
Hospitality is your middle name! You're sociable, flexible, friendly, helpful, patient, guest-oriented, inquisitive and you understand your responsibility to represent the company.
You have a good command of both Dutch and English. Other languages are an advantage.
Work experience in hospitality or reception experience are also an advantage.
You're available between April and September (we also have some longer and shorter options).
What do you get in return?
A salary, of course. The amount depends on your age and position.
The opportunity to work at one of our top campsites in the Netherlands or another European country.
Accommodation in a bungalow tent or mobile home. You'll usually share your accommodation with one or more colleagues.
Cooking facilities.
An allowance for the travel expenses you make.
1.5 days off each week to enjoy the holiday environment.
Online training before your departure to prepare you for your role.
And: a non-stop holiday feeling, a great working environment, friends for life and improved language skills!

Ready for this exciting adventure? And is this vacancy a good match for you? Apply to European Leisure Jobs now by clicking the button below or contact us on +31 (0)40 844 77 48. You won't regret it!
Want to find out more? 
Do you have any questions about a vacancy or do you want to know more about working at Vacansoleil? Our recruiters will be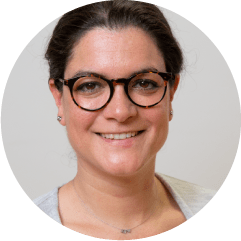 Roze Nieuwenhuis
Recruitment Coordinator
Rnieuwenhuis@vacansoleil.com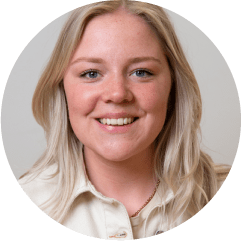 Maud van Otten
International Recruiter
MvOtten@vacansoleil.com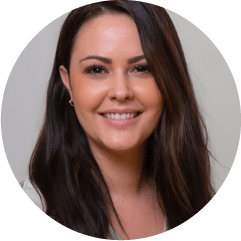 Nandita Eldermans
International Recruiter
Neldermans@vacansoleil.com