Internship Campsite Employee- 2023
Netherlands

,

Zeeland

,

Different European locations

Internship
Job description
Looking for a role as an... Intern?
Holidays! That's what Vacansoleil is all about. With over 550 campsites all over Europe, you have probably stumbled across us at some point. We offer something for everyone: from large to small campsites and from bungalows, safari tents and mobile homes to glamping and pitches. Our facilities and surroundings are also versatile: we have entertainment and swimming pools, outdoor activities and spa facilities, culture and nature, attraction parks and cycle routes. In short, everything to match our mission statement: everyone has the time of their lives! If that's your mission too, and if hospitality is in your blood, read on!
Through which courses can you do an internship at one of our campsites?
Leisure & Hospitality
Travel & Hospitality
Hospitality, Host/Hostess
Retail
Sport & Exercise
Facility Services
Maintenance & Maintenance Engineering
Landscape Gardening
Or, if you're taking a course that doesn't appear on this list, you can still try and convince us to give you an internship through European Leisure Jobs!
We have job openings for the following positions:
Entertainer
Receptionist
Catering Employee
Green Employee
Technical Department/Maintenance Employee
Shop Employee
All-round Campsite Employee
Job requirements
Tick, tick, tick!
You want to make your guests happy! You're sociable, flexible, friendly, conscientious, you understand your responsibility to represent the company and you don't miss home.
You have a good command of both Dutch and English. Other languages are an advantage.
Work experience in hospitality is also an advantage.
You're available between April and September (we also have some longer and shorter options).
What do you get in return?
Internship pay of at least €500 per month.
The opportunity to work at one of our top campsites in the Netherlands or another European country.
Accommodation in a bungalow tent, mobile home or flat. You'll usually share your accommodation with one or more colleagues.
Cooking facilities. 
1.5 days off each week to enjoy the holiday environment.
Online training before your departure to prepare you for your role.
Internship support provided by Vacansoleil Education Support.
And: a non-stop holiday feeling, a great working environment and improved language skills!

Ready for this exciting adventure? Want to do an internship with us? Apply to European Leisure Jobs now by clicking the button below or contact us on +31 (0)40-844 77 48. You won't regret it! Looking for an internship at the Vacansoleil headquarters? Click here.
Want to find out more? 
Do you have any questions about a vacancy or do you want to know more about working at Vacansoleil? Our recruiters will be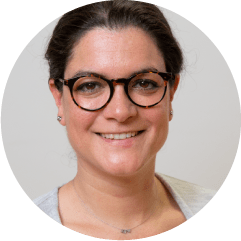 Roze Nieuwenhuis
Recruitment Coordinator
Rnieuwenhuis@vacansoleil.com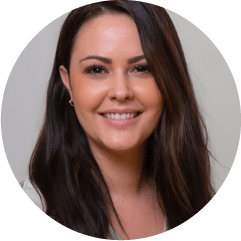 Nandita Eldermans
International Recruiter
Neldermans@vacansoleil.com